Hi all,
I've made some progress towards our dungeon crawl game! Meet Kallistrate, a noble warrior sworn to protect the people of Greece from evil. Here she is seen in combat against Medusa and her gorgon bodyguards: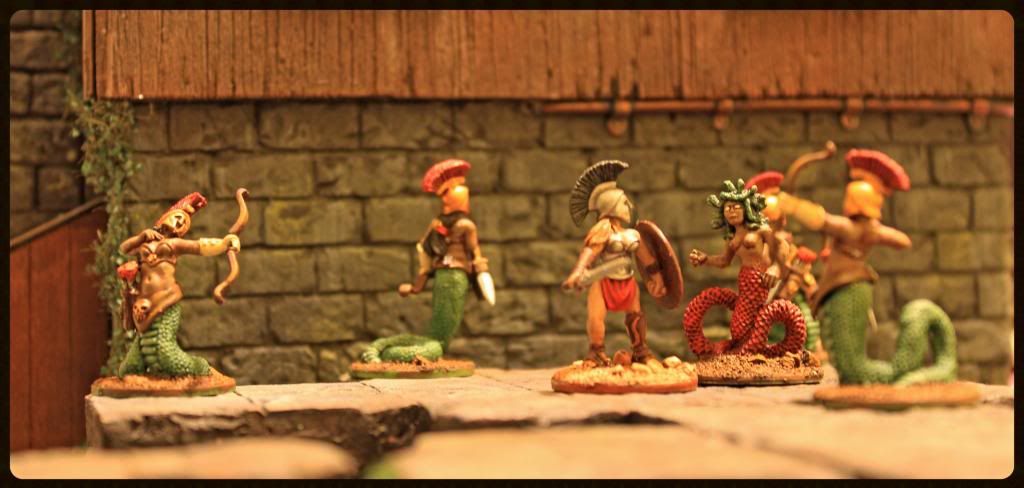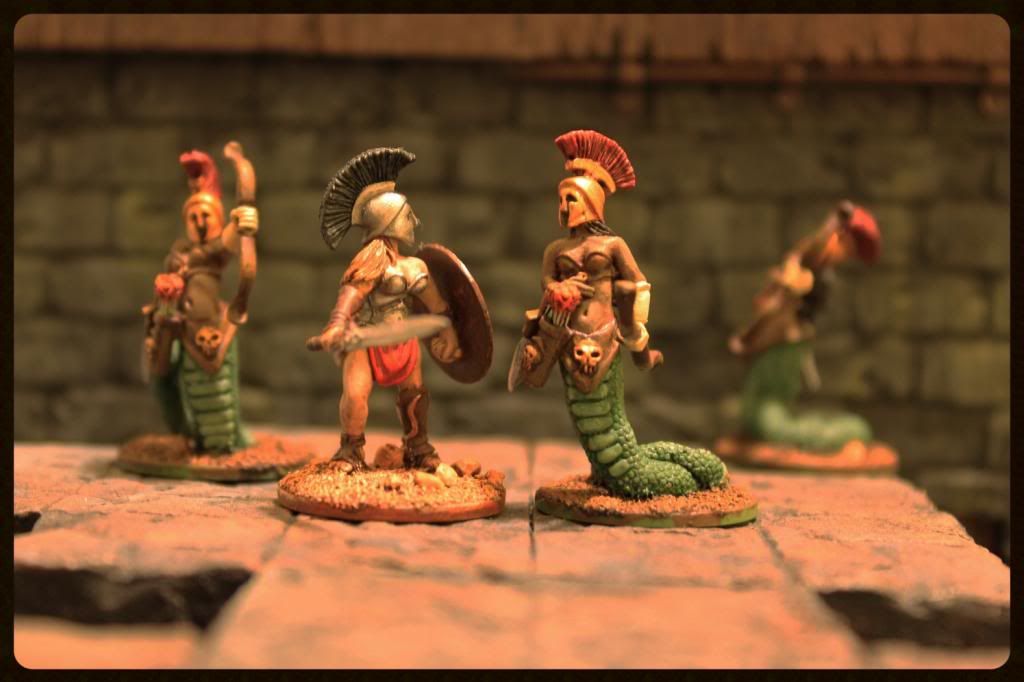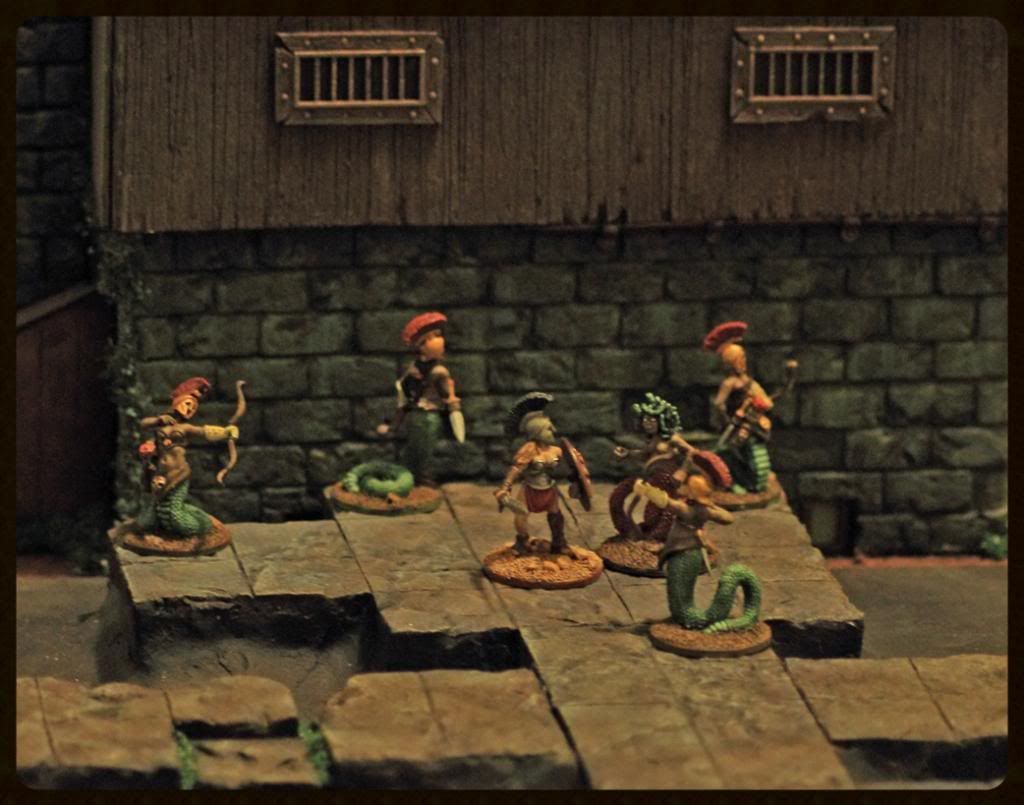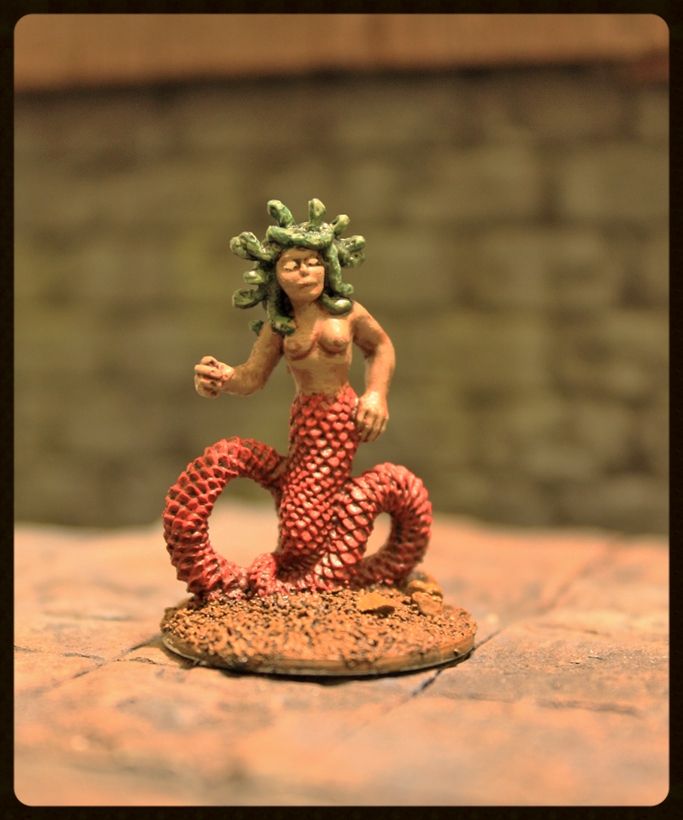 I helped put together the dungeon tile and Christian painted it. The backdrop is a warehouse scratch built and painted by Christian. And here she is against some vicious rats (painted by Christian):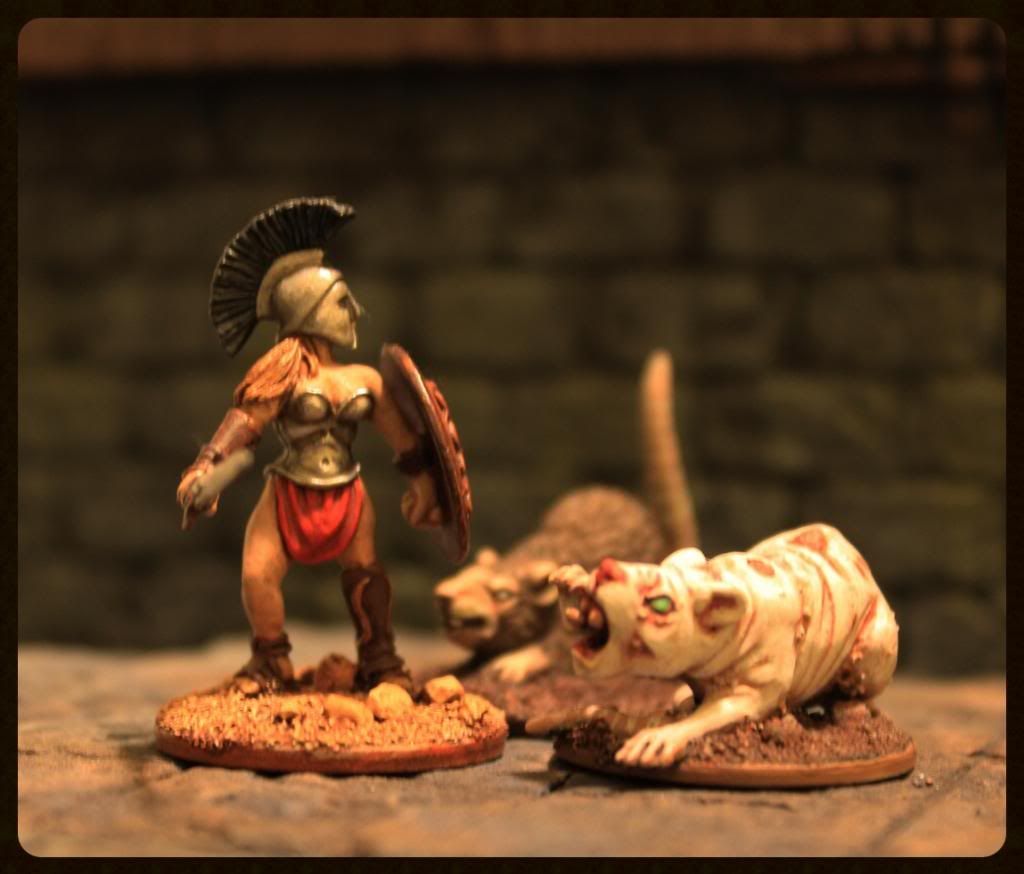 'Til the next update!