My order from Miniature Giant has
finally
arrived! Had to wait for a couple of back-ordered Reaper figures, but I picked up my parcel from the post office this morning.
It's very exciting, because a couple of the minis I ordered are for our Supercity game: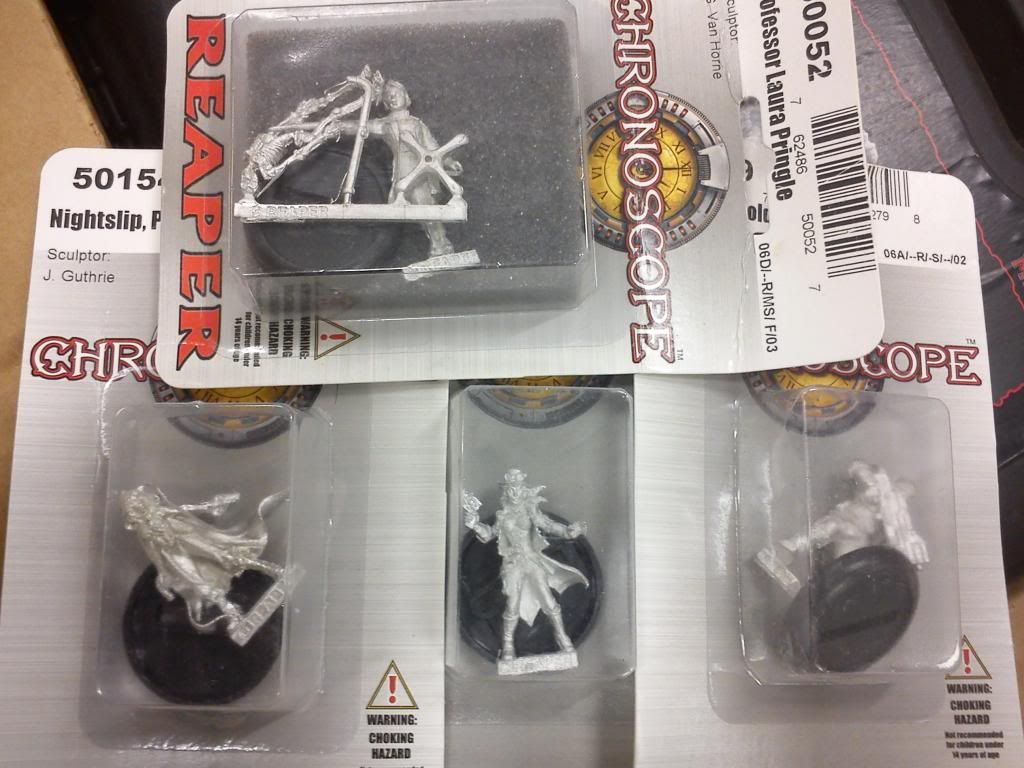 One of these (the one bottom, middle) I plan to use for VSF with my LAM Bonnie and Clyde. And Terror on Planet X, complete with its own carry case!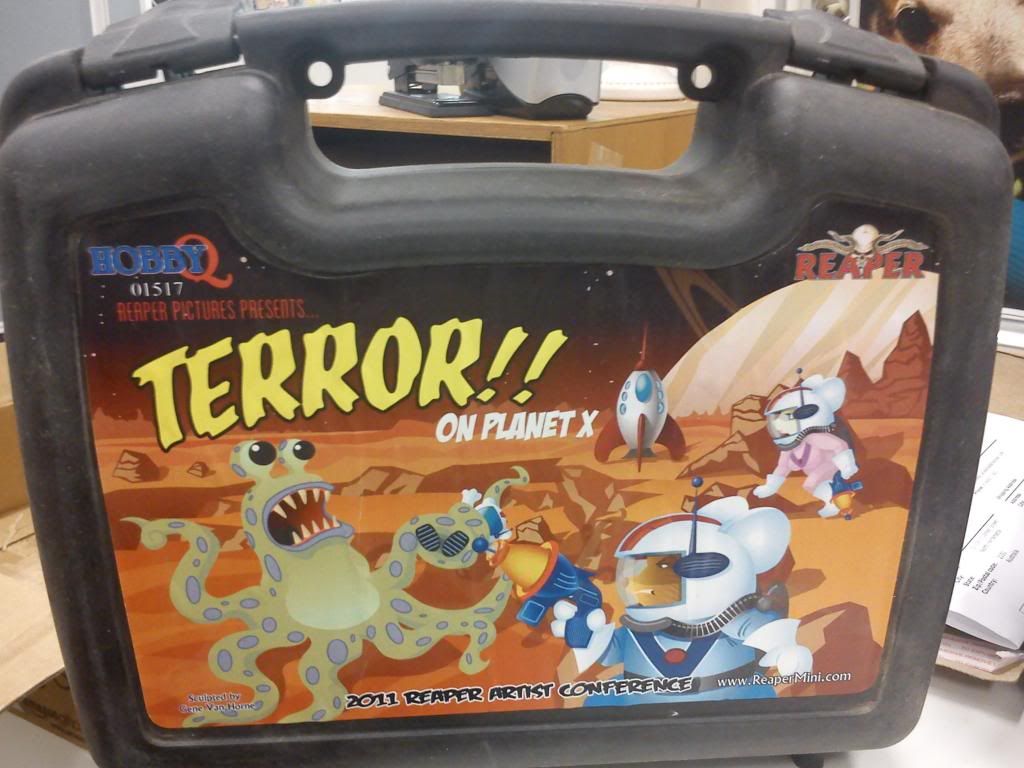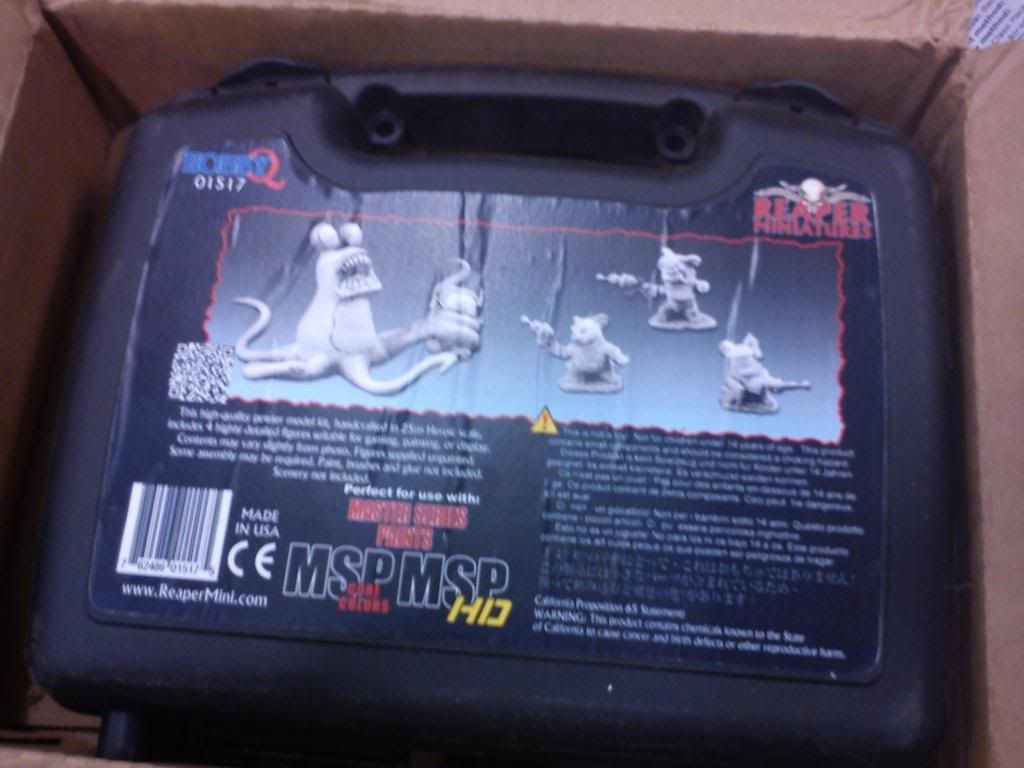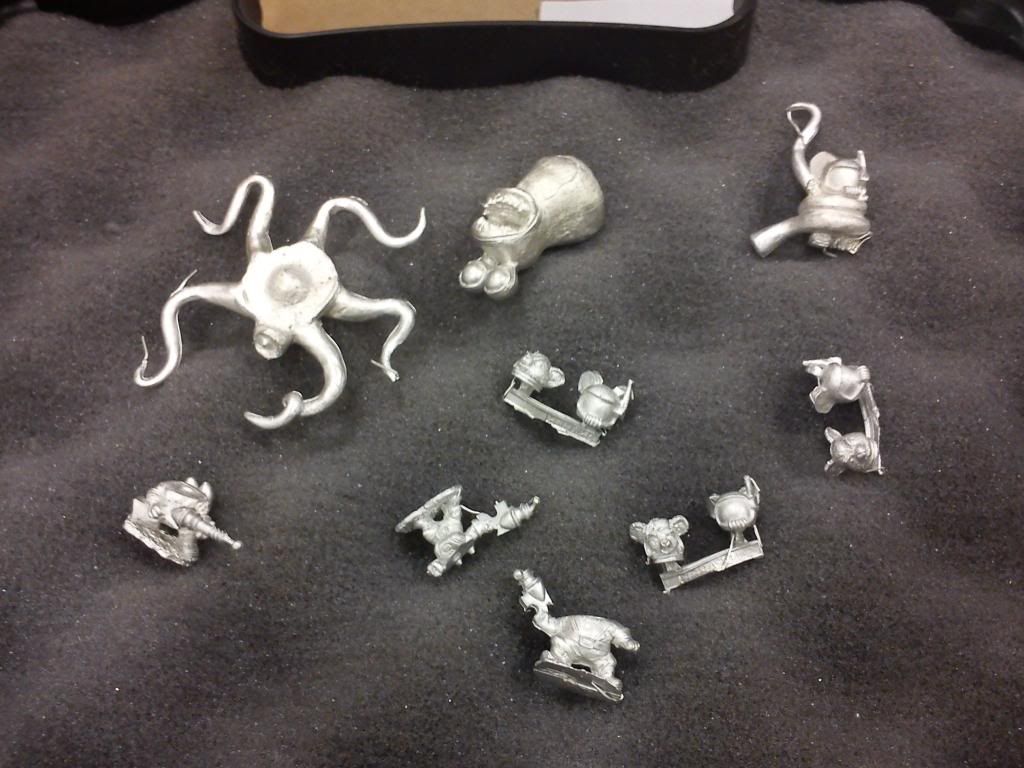 Very happy they're here now, as it was taking very long and I was starting to think they'd been lost in the mail! Happily, it's my last week of uni for this year, so I will be having some more time for painting and making stuff. Stay tuned for something finished from this loot soon!