CanCon 2012 led to the acquisition of the beginnings of a Warhammer High Elf army ... I left having purchased some older figs of the White Lions of Chrace, as well as the newer GW boxes of the Dragon Princes of Caledor and Lion Chariot. Totally awesome figures that made me excited about collecting High Elves!
Recently, Christian and I discovered Maiden Guard and, of course, I immediately decided I wanted some. Who wouldn't want some kick-ass warrior maidens in their army?
I was lucky to unwittingly purchase the champion in a small group I bought on eBay last week, and I just acquired the horn blower as well! I am only missing three out of the nine minis (including the Everqueen herself, Alarielle). Check out these great minis below, I am now only missing Maiden Guard 3, the Standard Bearer and the queen: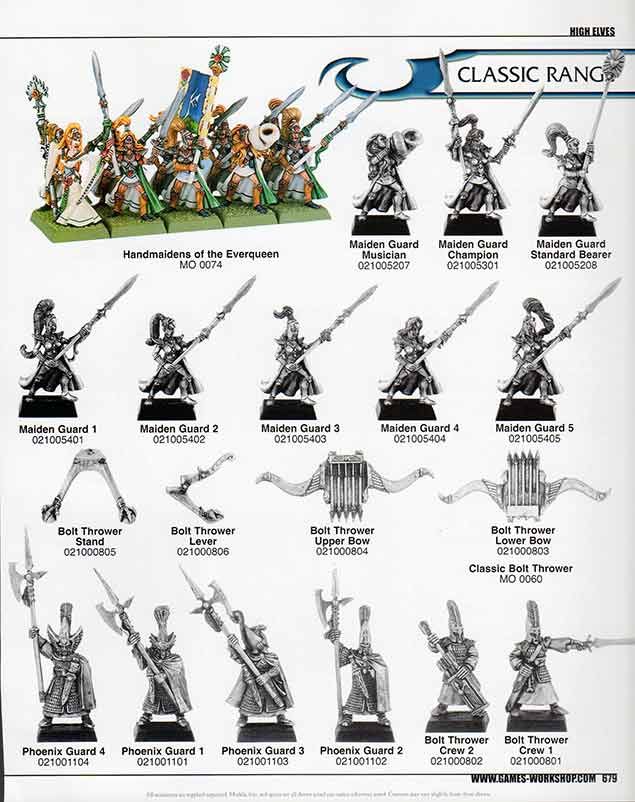 I think these will be great fun to paint and I am planning on building my army around the Maiden Guard and Lothern Sea Guard units ... will see how I go with that!