Finally finished one!! I didn't get as far as I'd hoped over the Easter weekend with these guys. I have the unfortunate tendency to get all excited about being "almost finished with my knights!!" and then being reminded that they also have shields ...
SO ... I have only fully completed one knight of the trio I started the other day; the others are awaiting their shields ...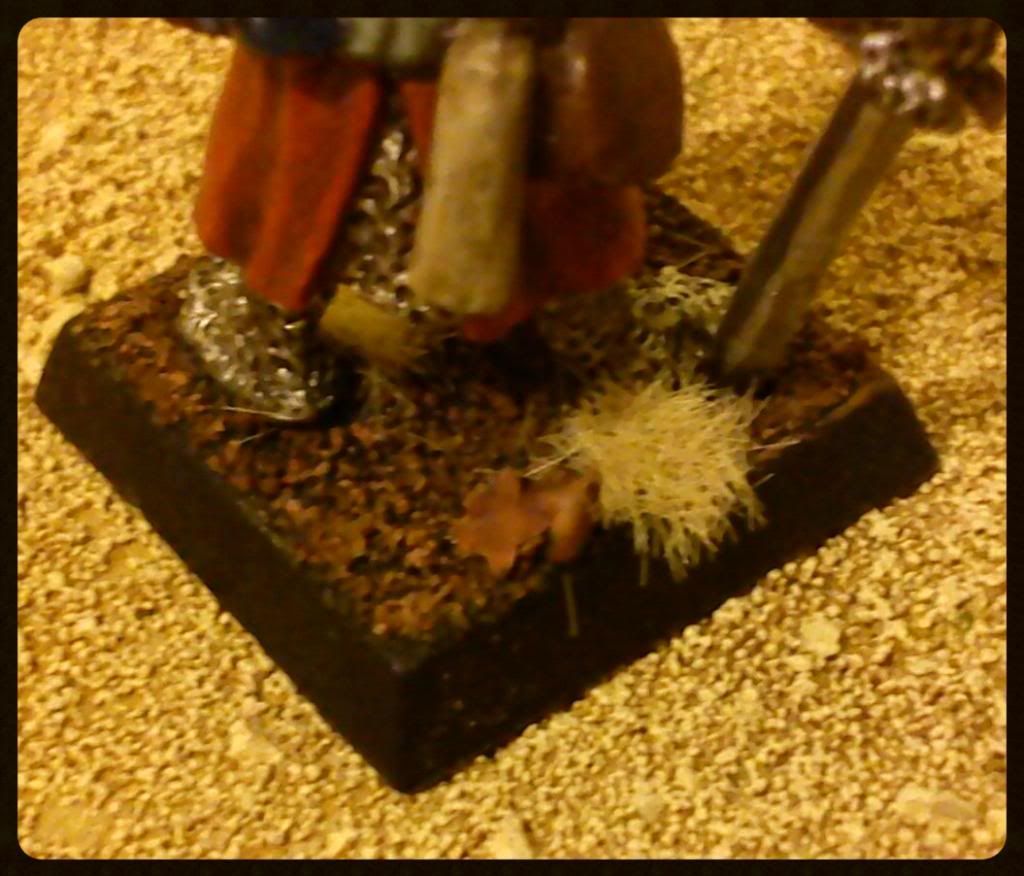 The other two have been based, but I just have to add the shields and they'll be done. Then I'll move onto the Talisman priest and another couple of knights.
OR ... maybe I'll paint some of my new dwarf figures from White Knight - they just arrived yesterday! Got some nice dwarf knights on ponies (command unit) and some other foot soldiers that would make great longbeards ... Hmm, decisions, decisions ...