Welcome to the Free State of Schnöselburg, a territory of the world of Valon! I have to admit I'm not that much of a fan of modern history, but when Christian showed me the dogmen figures from Alternative Armies, I loved them! Here are the first few recruits of the Royal Guard of the Free State of Schnöselburg: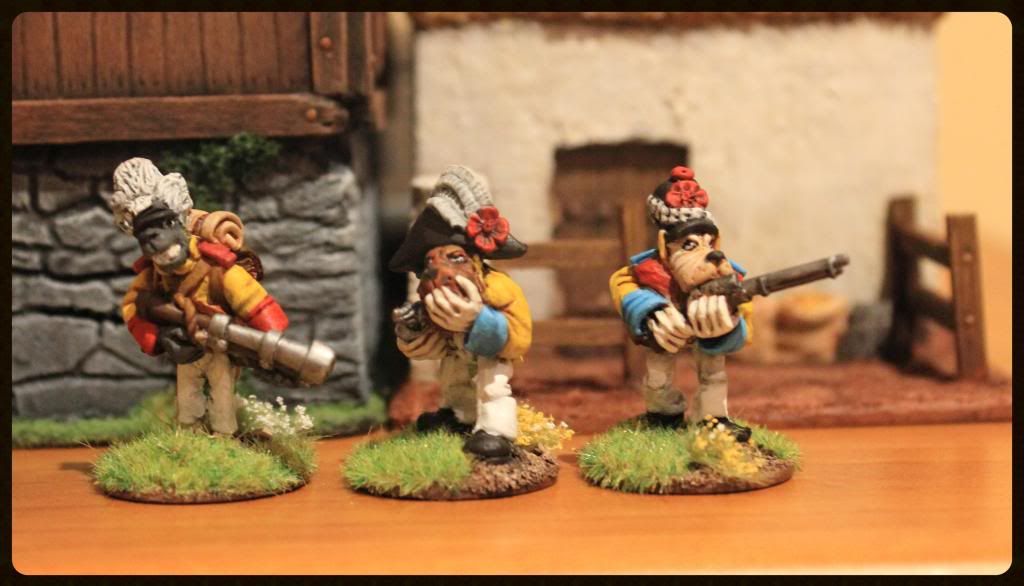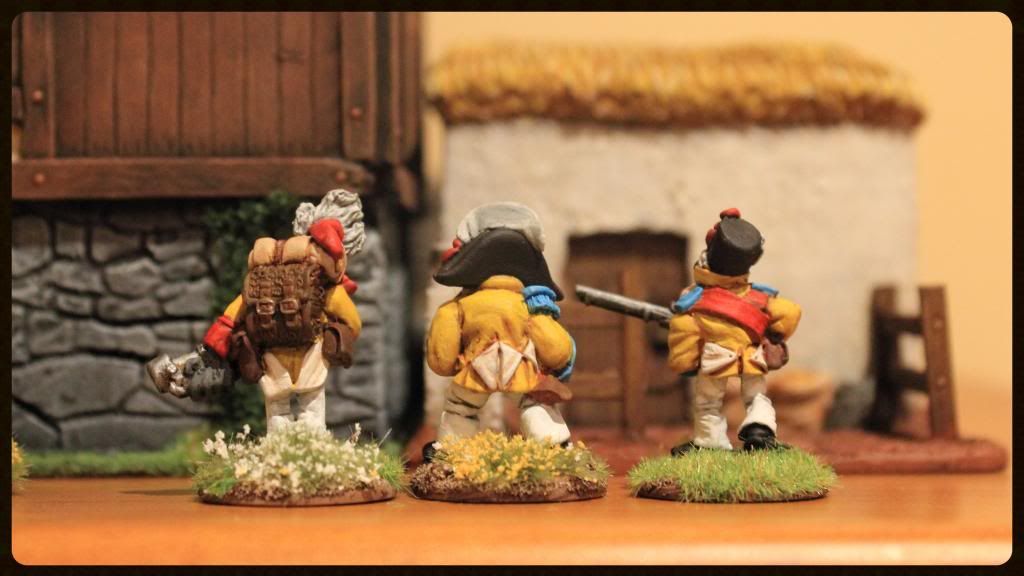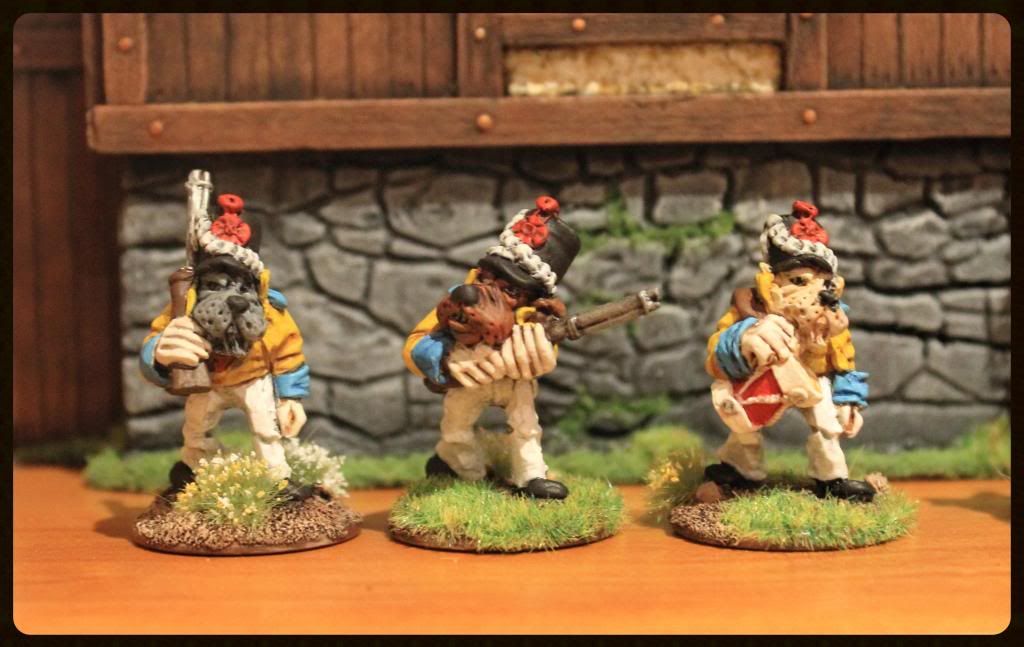 The ranks are as follows:
Rittmeister Heißhund (captain)
Grenadier Schnüffler
Musketier Leckenstein
Musketier Sprungstien
Musketier von Schüssel
Trommler Schwanz-Wedelte
TIP: check out a German-English dictionary for some interesting name translations!
The musketeers come from this set of
line infantry
and the captain is in this set
here
. The grenadier is from this
set
and there are plenty more of them waiting to join the ranks!
I've also got a jager coming along soon! He's from the infantry set. Pic to come shortly!
Got some more plans for the RGFSS, so stay tuned!