With Christmas rapidly approaching, my husband and I started wondering what we could give my brother this year, since he has the tendency to buy whatever he wants the second he sees it! As he'd liked a couple of mini dioramas Christian had made him previously, we thought we'd try a soccer-themed one! He is an avid Western Sydney Wanderers supporter and part of the RBB band, SO we made this: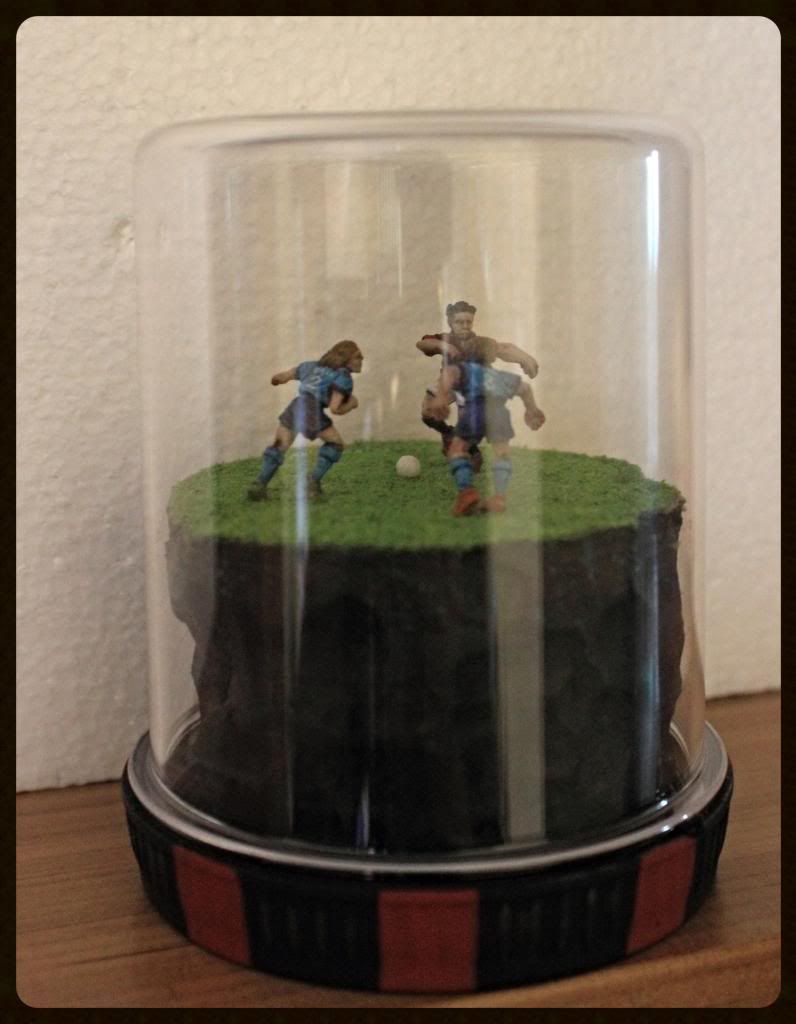 Here, the Wanderer (with a replica of my brother's jersey) faces off with two Sydney FC defenders. Needless to say, he thought it was AWESOME!
The figures were painted mostly by me, with the small details done by Christian, particularly the writing on the jerseys. The terrain was done by Christian and the team colours on the base by me. Was an interesting project ... the minis are very slight so they were a tad difficult to hold while painting, but they turned out pretty well in the end.
We didn't get a chance to get a photo before wrapping it up, but I will get some better pics to put up soon!