Very excited to have received a mini horde of
M
aiden Guard in the post this morning! These ladies bring my Maiden Guard troops close to (if not over) 40!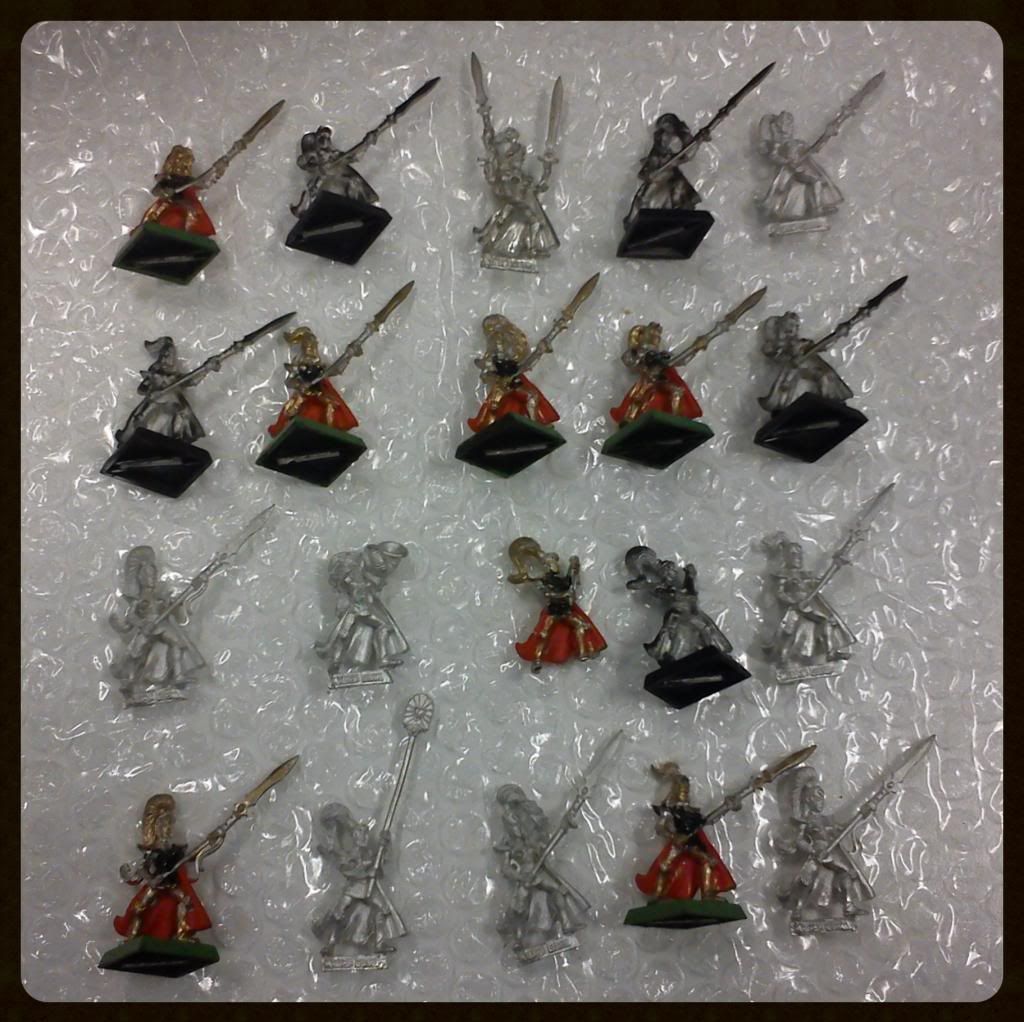 A couple of them have broken spears and obviously quite a few of them have a date with Mr Simple Green tonight, but now I have HEAPS OF MAIDEN GUARD!! Now comes the epic decision of whether to have one massive unit or two. They'll be standing in as "Spearmaidens" (core troop choice) when I play with them, seeing as I don't particularly want to convert them to use halberds or something and become a "counts as" unit of Phoenix Guard or something. ... I have enough command figures to have two full units, but I'm also looking to make a couple of conversions with the spare minis. Hmm ...
Also in the mail today, another
M
arauder unicorn!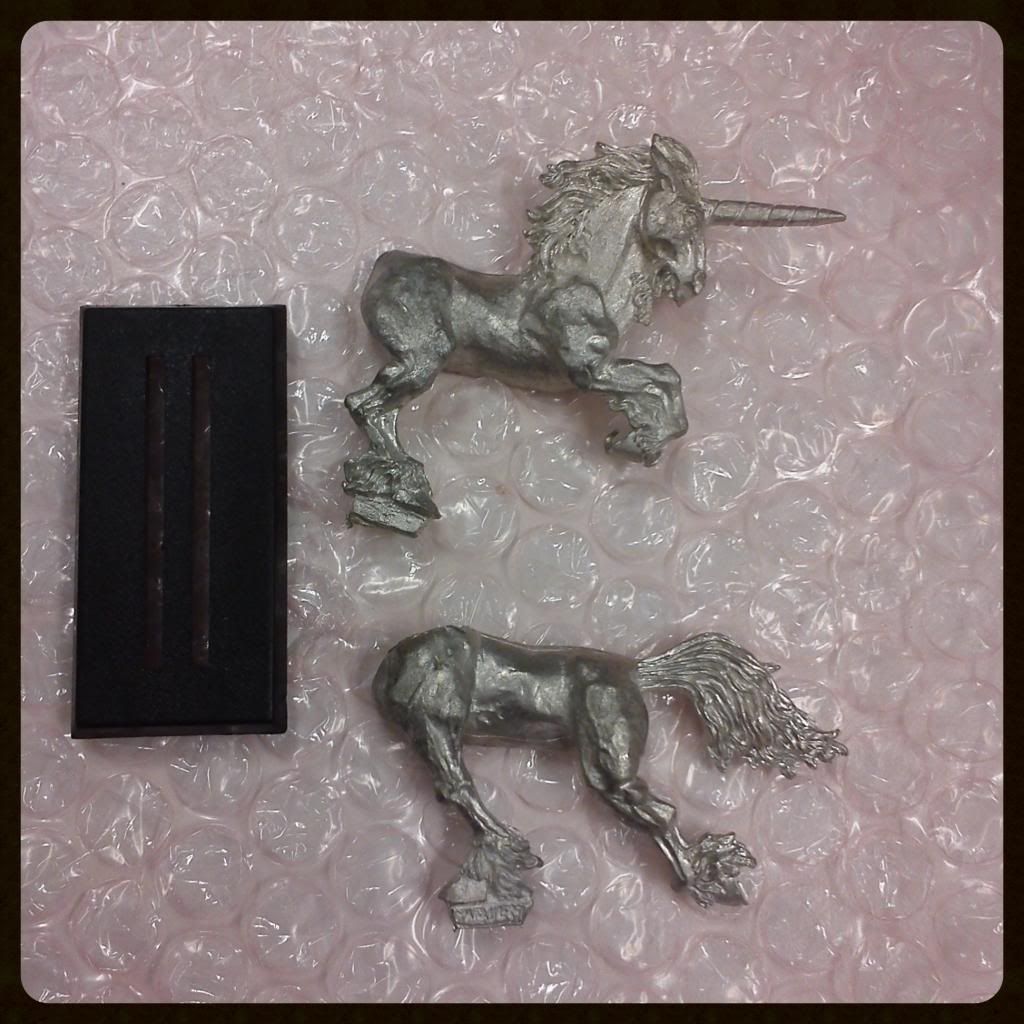 Love this sculpt, which I've purchased previously together with the HE Sorceress (also Marauder). Since I didn't expect to like the full miniature, I had planned on using the unicorn for a Wood Elf conversion. It's growing on me, though, so the sorceress might get to keep her mount while I use this other one for the conversion. Then again, I recently found ANOTHER conversion that I'd like to attempt that also requires a unicorn ... Decisions, decisions!
Or maybe I just need a third unicorn?