When I made my February painting goal, I didn't really realise how much of February was actually left, let alone remember that February is a short month! So it's not looking likely that I'll finish all my rank and file minis, but I will definitely try to finish at least the remaining musketiers (and one pikeman!?).
Here are some crappy progress pics - most base colours on the musketiers. Will take some nicer ones when they're finished: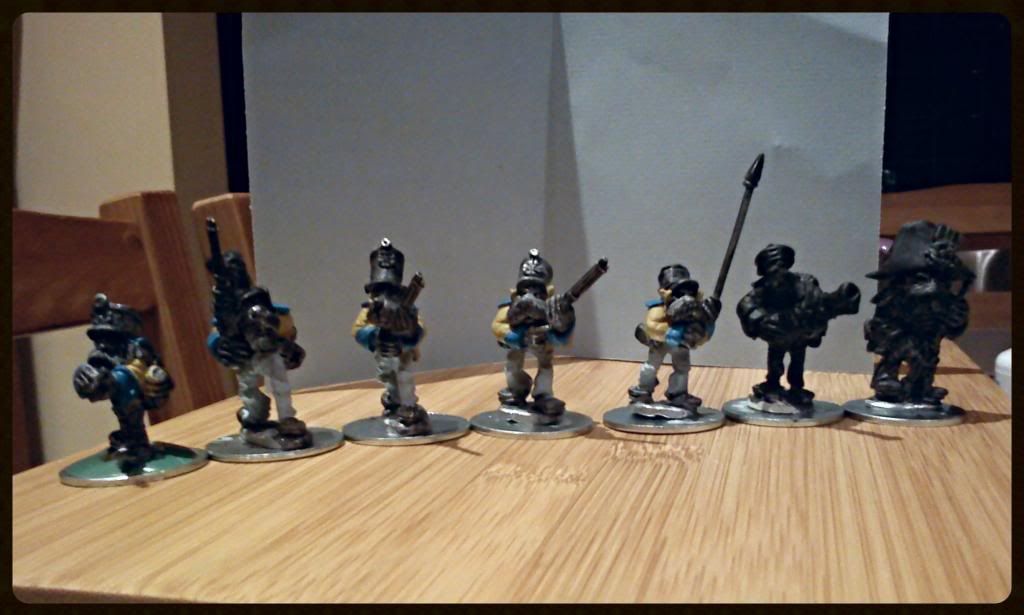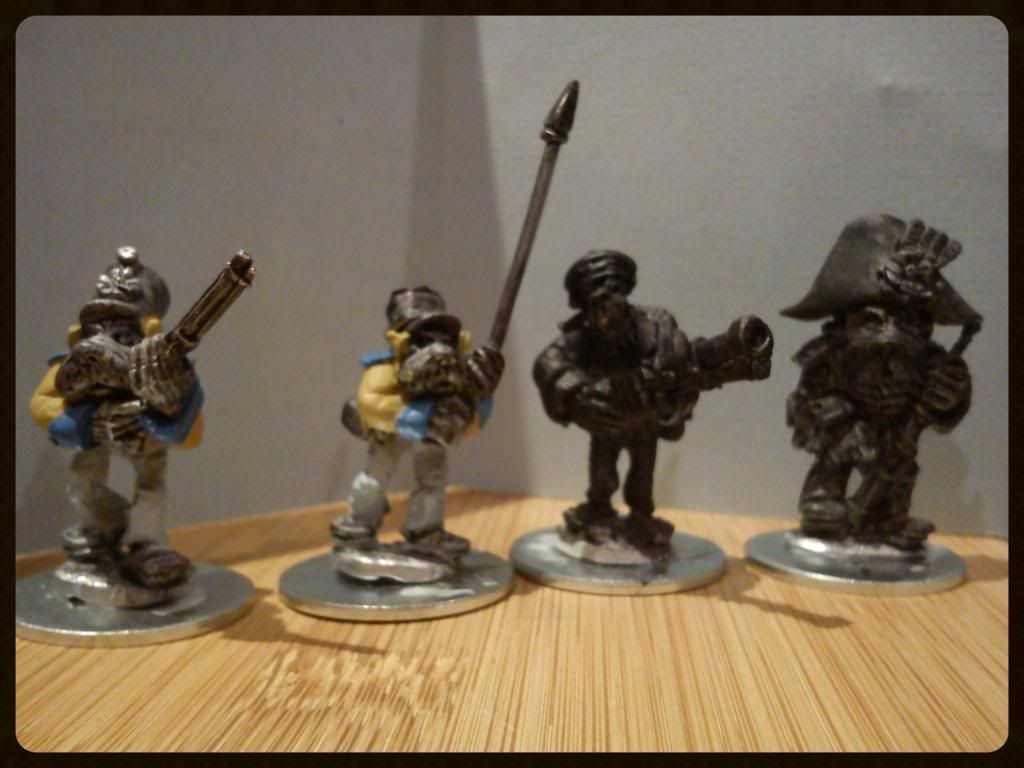 The black undercoated figures are another officer and a new addition to the jager unit. I
have
actually finished my first jager, and pics of him will be coming soon!
After this, I still have a few grenadiers to go. They'll likely join my March painting goals list, which will also include some civilian and character figures.